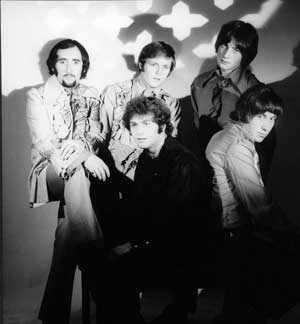 Following the break-up of Him and the Others/The Hand, George Demetrious was approached by song writers Pat Costello and Roger Meally,
(who had written "I Mean It" for Him and the Others), to record a new song, "Looking for my mind".

Following the recording on the Fontana label, a group was formed consisting of George on vocals, Geoff Gibbs on bass, guitarist (and old mate from Little Boy Blues), Steve Langston, drummer Bob Salmons, and organist, John Stock.

Although not acheiving chart success, the band played all over England, including several gigs at London's prestigeous "Playboy" club, as well as "Sibylla's", "Scotch of St. James", etc. Also a month in Germany playing U.S. bases, Heidelberg, and Bad Hersfeld, plus a residency at "The Papagayo" club, in St. Tropez, France.

Following, financial set-backs, and dodgy management, the band broke up a year or two later.