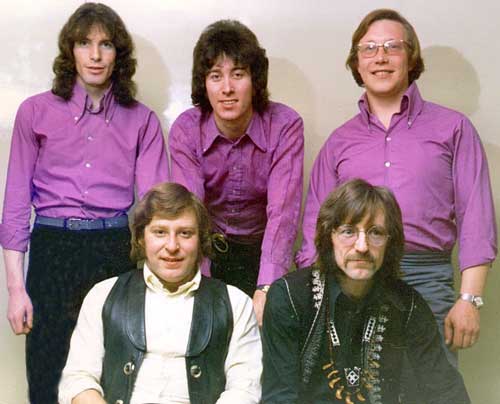 Having left a band, a bit disillusioned playing mundane Jim Reeves material, Tom Whelan, from the Fulham Country Music Club, suggested I give Thom Fricker (ex-Tumbleweeds), a ring, as he was putting together a new band, and was looking for a lead guitarist.
Thom got me along to one of his own regular club meetings at The Esplanade, Southend-on-Sea, and after sitting in for the evening, was offered the job. The band was playing material from Ray Price, Willie Nelson, Bob Wills, etc., and had a really exciting sound.
Thom Fricker on lead vocals/rhythm guitar, Paul Mitchell on steel, Nobby Brown on drums, Geoff Sawyer on bass, and myself, Geoff Gibbs on lead, Thomahawk soon starting getting rave reviews across the country.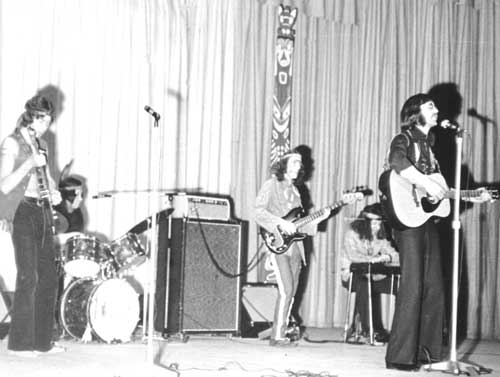 An Album "Thomahawk Live", was recorded during one of the band's dates, by Mike Holdaway, who is currently, remixing the album onto CD.
Thomahawk also did many BBC radio shows, such as "Country Meets Folk" during the 70's.
Geoff Gibbs and Paul Mitchell, left the band after a period, and Thomahawk continued with other personnel untill Thom's untimely death a few years later.

- Geoff Gibbs

Thanks to Mike Holdaway for the photos.