geoff gibbs cd page
CD Page

Latest release - Playing With My Little Ukulele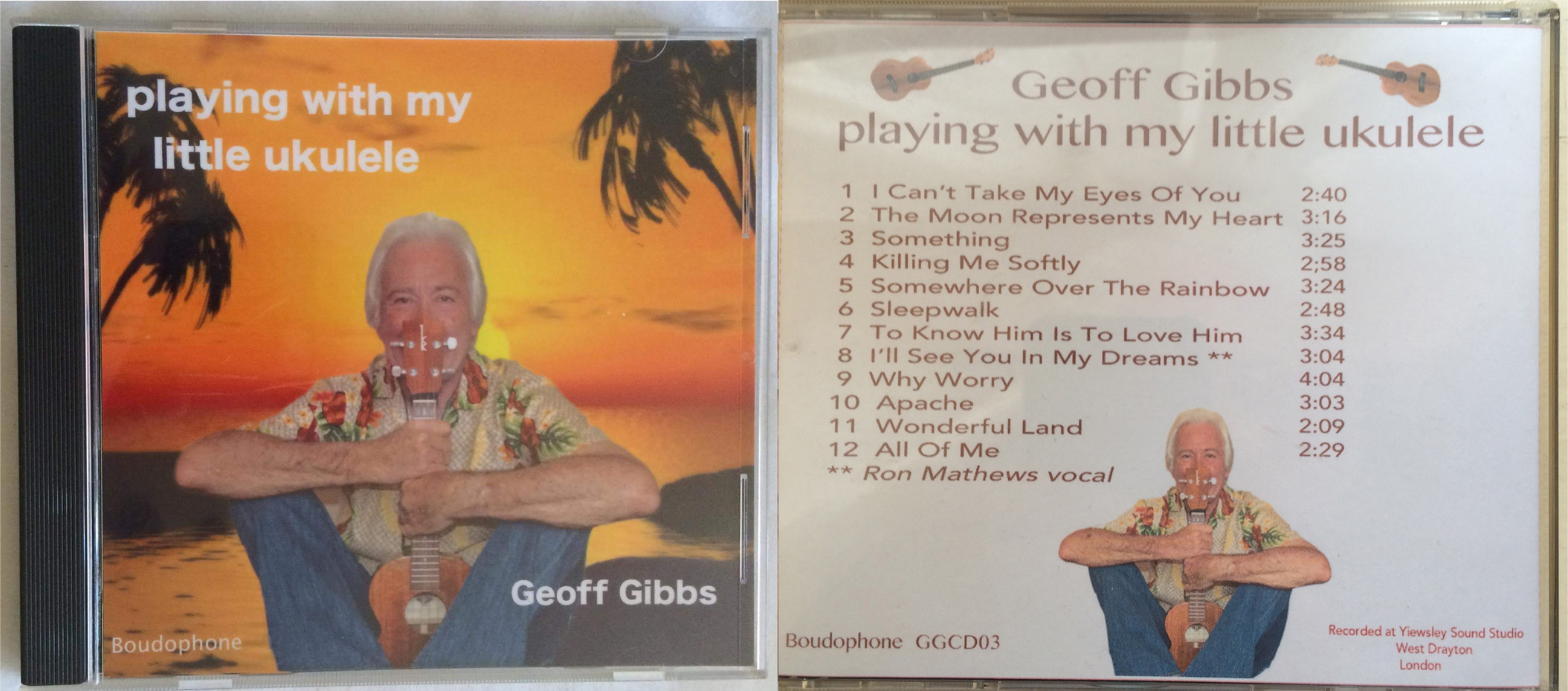 A collection of tunes played entirely on ukulele (no guitars)!



Geoff Gibbs Does The Shadows
At school one day, my life was suddenly transformed when a fellow pupil played The Shadows 'Apache' on the school record player during the lunch break.
As I had just started getting basic guitar lessons from a fellow pupil, I thought wow, this is for me!
Another pupil who could already play a bit, decided to form a band, and asked me (with my knowledge of 4 chords), if I wanted to be Bruce Welch, and so I was now in a band, and after a few weeks did my 1st gig at Walthamstow Trades Hall, getting paid 10 shillings. (0.50p).
During the following years in various bands, was often asked to play some 'Shadows' which was always well received.

So now years later, (transforming from Bruce Welch to Hank Marvin!), I pay tribute to what started me off on the road to rock and ruin with this painstaking labour of love, playing some of my favourite 'Shadows' tunes plus a few others for good measure. I originally intended to knock this out for a fiver to fans at gigs, but unfortunately, doing things legal, I registered the CD with the PRS, who because of the large number of copyrighted tracks, slapped me with a huge fee which means I now have to sell it for £8 just to break even!

If you would like a copy, just send an email enquiry to geoff@geoffgibbs.co.uk

I hope you enjoy!

Whilst with Thom Fricker's Thomahawk in the early 70's, we recorded a live album at Thom's club in Southend, which received rave reviews in the country music press and on radio.
The vinyl album is no longer available, but a CD made from the original master by the original engineer, Mike Holdaway,
may be available by special order from -
Mike Holdaway